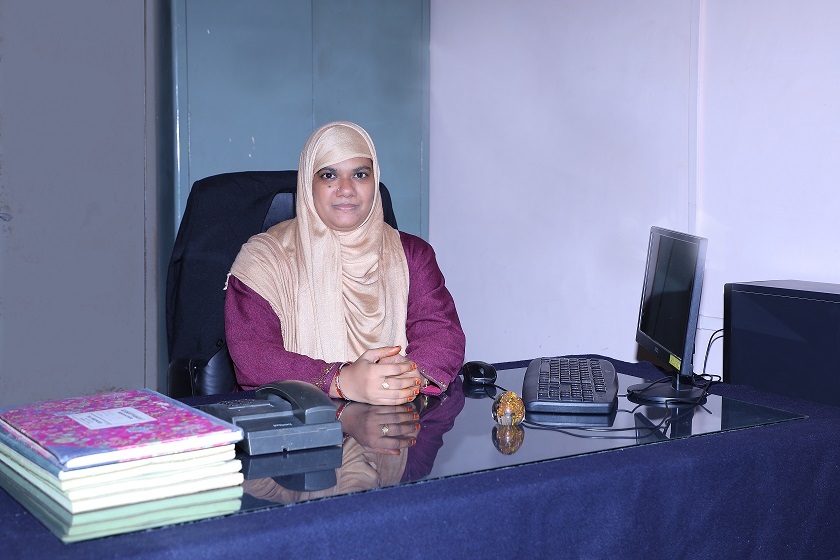 Name:
MD. ASHABI
Qualication:
M.A
Designation:
H.O.D
Message:

"

Mrs. Ashabi is the H.O.D of ENGLISH Department and she has 15 years of experience in the
education sector. Due to the innate talents and leadership qualities. She has completed her
M.A in English from ACHARYA NAGARJUNA UNIVERSITY, Guntur. She has completed her
B.Ed. from KAKATIYA UNIVERSITY. She motivated the students in every skill presentation.

"